Sprinkler Systems for Industrial Facilities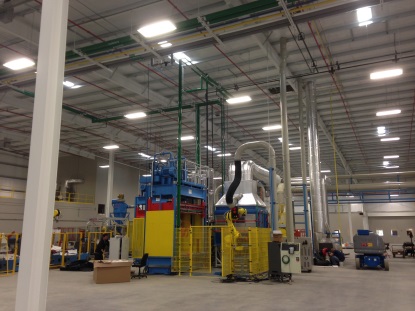 Morristown Sprinkler has the expertise necessary to design and install industrial fire sprinklers.
Often times, industrial warehouses are at a greater risk for potential fires due to special circumstances, such as having space available for hazardous machinery, cardboard storage and paper storage. These traits demand that warehouses have a functional industrial fire sprinkler system in place.
If you have an industrial warehouse or plant in need of a new, renovated or retrofitted sprinkler system, please consider Morristown Sprinkler. We have years of experience installing and retrofitting systems in a wide variety of buildings, including a host of industrial warehouses.
We are centrally located in Knoxville, TN; however, we perform jobs throughout East Tennessee. Moreover, we would love the opportunity to come to your warehouse, and discuss your industrial fire sprinkler needs. Whether you need a special hazard system, a clean agent suppression system or a traditional sprinkler system, we will accommodate your needs at an economical rate.
Contact our experts today!