Sprinkler Installation or Retrofits for Commercial Businesses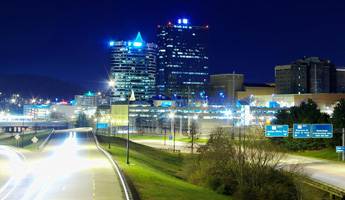 Morristown has decades of experience with commercial fire sprinkler installation.
In order to properly protect their investment, it is essential for commercial business owners to safeguard their building with commercial fire sprinkler systems. Commercial business owners in Knoxville, TN and the surrounding areas can call on Morristown Sprinkler to install or retrofit a reliable sprinkler system in their building.
Office buildings, malls, strip centers, doctor's offices and retail shops are just a snippet of the commercial clients we have serviced in years past. We work closely with our clients to design, install or retrofit a fire sprinkler system that is tailored to their specific needs, and suits the structure of their building.
Other services we perform include inspections of sprinkler systems and fire pumps, backflow preventer installations, fabrication services and other related jobs.
We are readily available to stop by your location and provide you with a quote. Please call or email us to schedule an appointment or to ask any questions you may have.