Fire Sprinkler Design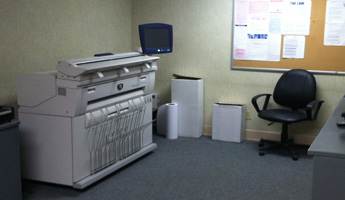 Have the professionals at Morristown Sprinkler take care of your fire sprinkler design needs!
The Morristown Sprinkler Design Department has worked with many business and homeowners to design a protective sprinkler system. With nearly 40 years of industry experience with fire sprinkler design, we can handle jobs of any size. Moreover, we can design systems for new construction projects, older buildings and everything in-between. Let's take a look at some of the different systems we can design:
Underground Site Utilities
Fire Pumps and Storage Tanks
Reliability is the most important aspect of a sprinkler system. It's essential for you to know that your sprinkler system will react quickly and efficiently in the most trying of times. The best way to achieve that peace of mind is by choosing a reputable, experienced and proficient sprinkler company that excels at fire sprinkler design and can install a system that will work seamlessly.
We believe that a successful installation of your fire sprinkler or suppression system begins with smart design. Many of the maintenance issues that we come across in our daily inspections could have easily been avoided if the system had been properly designed. At Morristown Sprinkler, our fire sprinkler design department takes pride in having knowledge of the NFPA codes and then designing a system that will provide as few maintenance headaches as possible.
Our design technicians are NICET certified.
We welcome your phone calls or emails if you would like us to provide a quote for a new or retrofit sprinkler system.