More Information about Morristown Sprinkler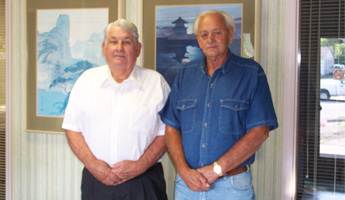 A trusted fire sprinkler company located in Knoxville, TN
Morristown Sprinkler has built a solid reputation for providing customers with quality sprinkler systems at affordable rates. We offer an array of services to homeowners and commercial clients, including sprinkler designs, installations and retrofits.
Morristown Sprinkler was founded by Edwin W. Davis and his partner Walden L. Kitts in 1975. Originally, our fire sprinkler company business was headquartered in Morristown, TN (hence our name); however, one year after opening, Ed and Walt decided to move to a more central location in Knoxville, TN. Despite the move, they decided to keep the company name the same to avoid losing the momentum they had already achieved.
Since then, we have served as the preeminent fire sprinkler company in the area, assisting our clients with a wide range of needs, and providing them with the service one would expect from a family owned business. To learn more about our company, or to discuss a sprinkler system for your business or home, please contact us today.